Handbell Choir Holiday Cheer!
The award-winning GAA Handbell Choir is at it again, performing their best Christmas music around the island. In fact, this is one of their busiest seasons yet! They have been performing in various occasions including churches, Micronesia Mall, concerts, and hotels, such as Outrigger, Hilton, Dusit Thani, and the Hyatt. In fact, just last night, they played at Lotte Hotel and the Hyatt. In these performances, they play a variety of uplifting, joyful songs including "Joy to the World," "Jingle Bells," "The Little Drummer Boy," "Mary Did You Know," "Jingle Bell-a-thon," "Deck the Halls," "Carol of the Bells," "Joseph and Mary," "Around the Praise," and "An Appalachian Christmas."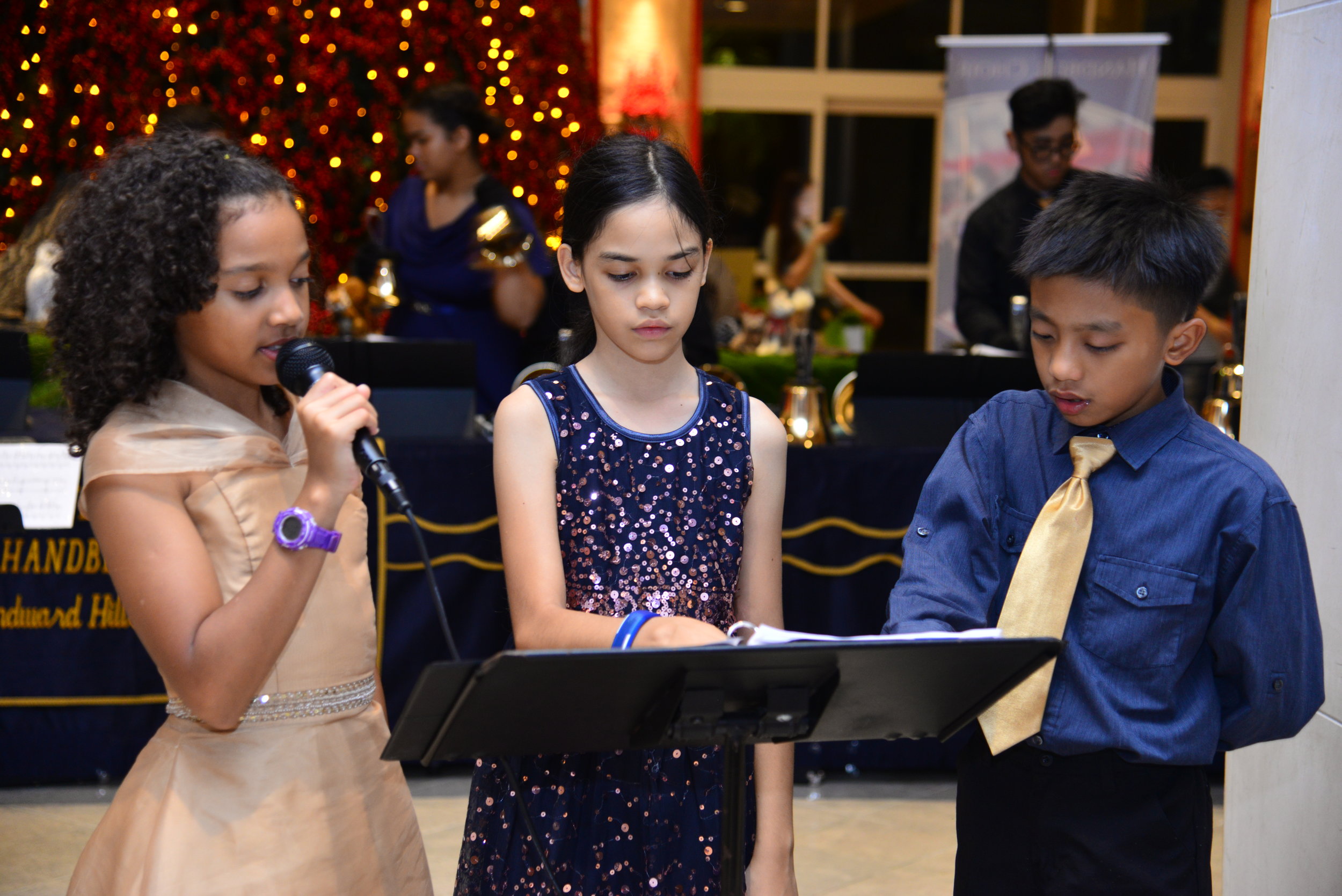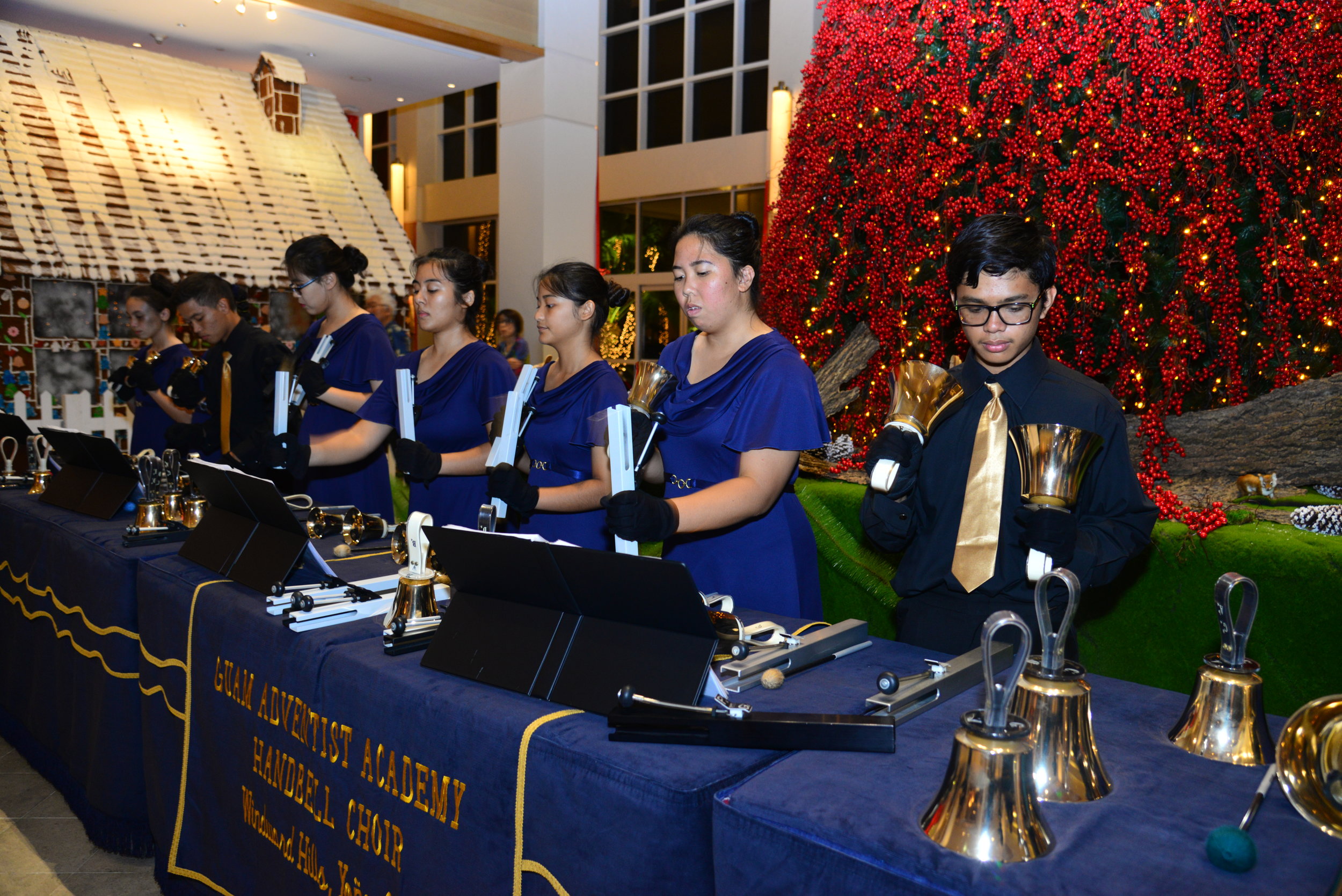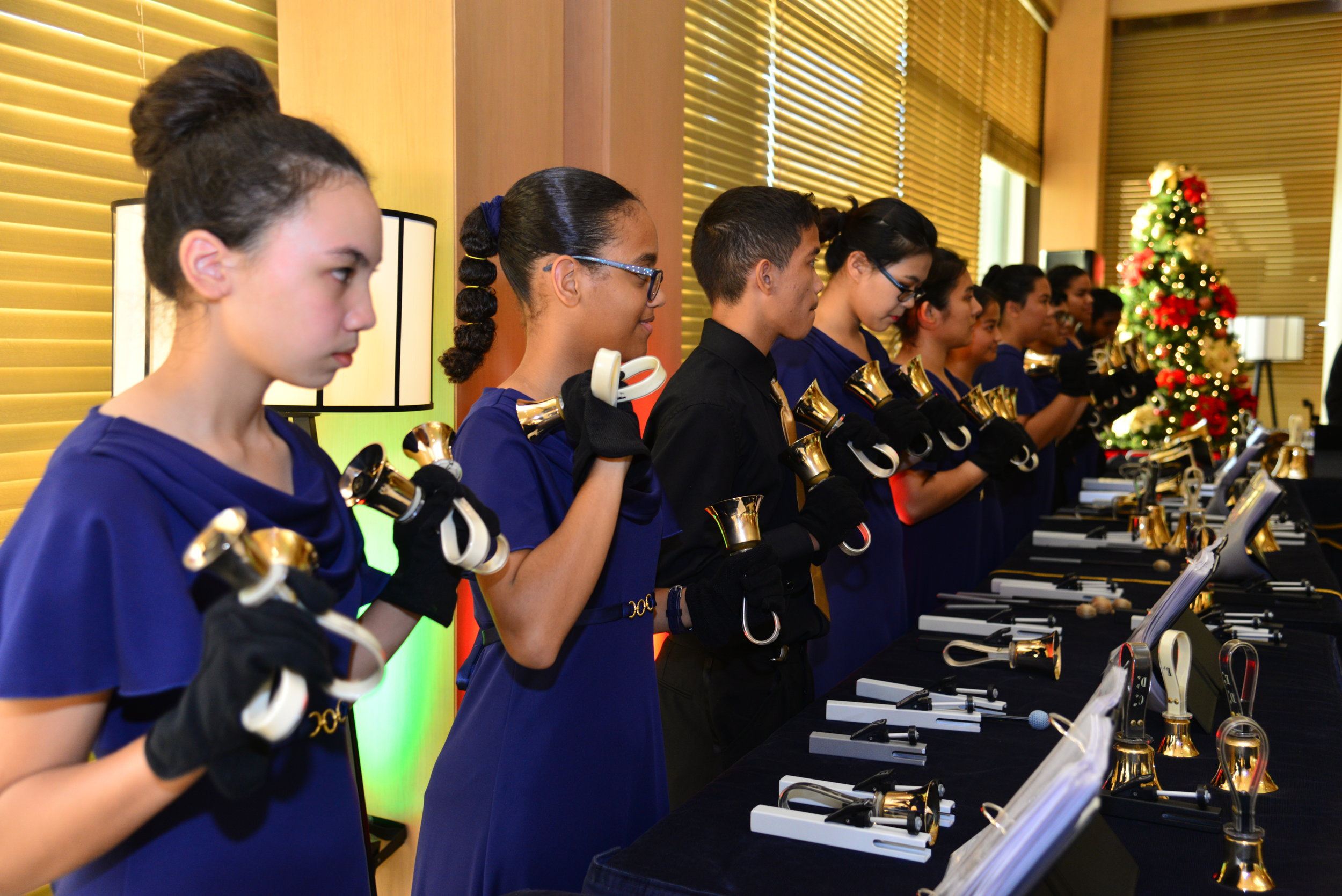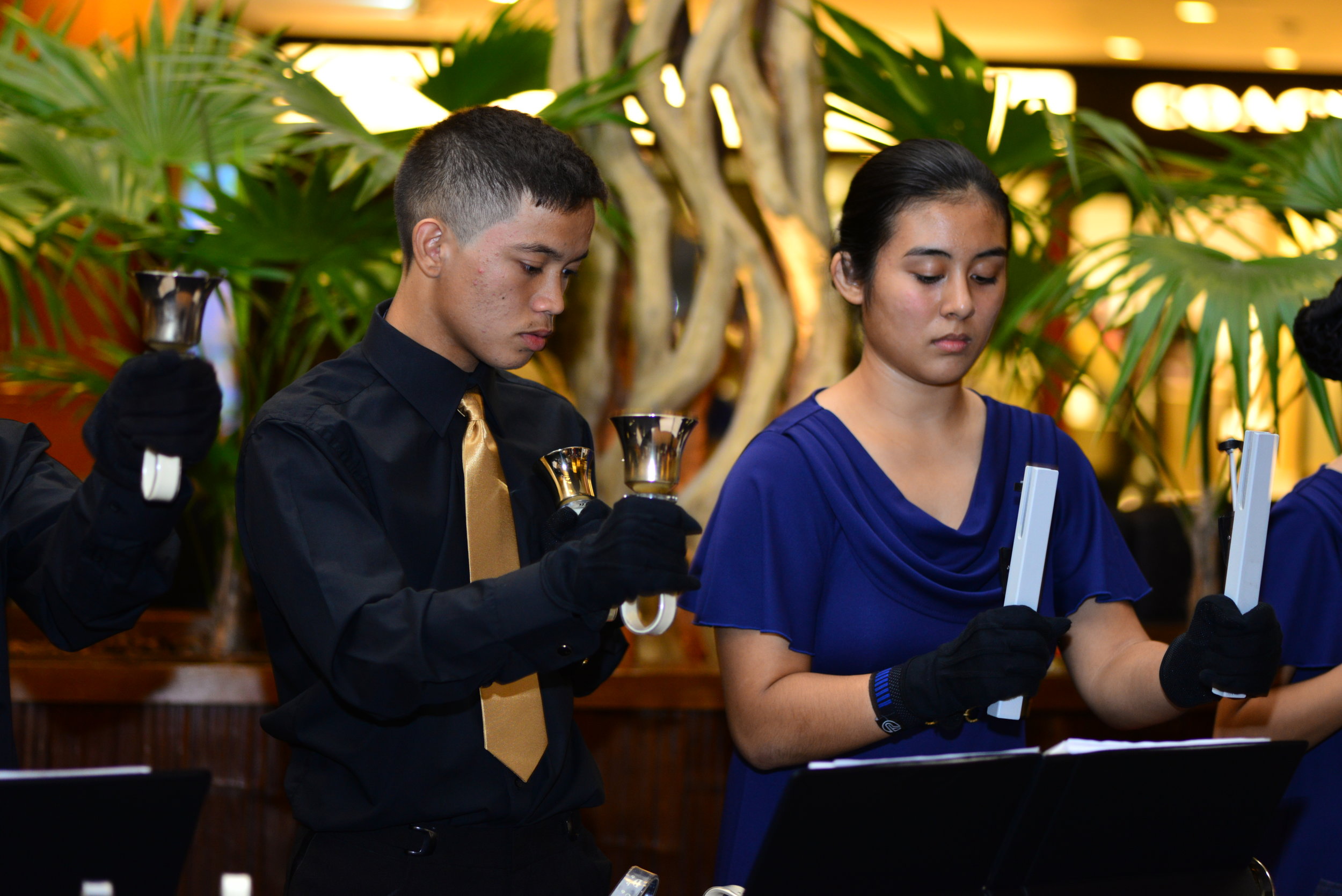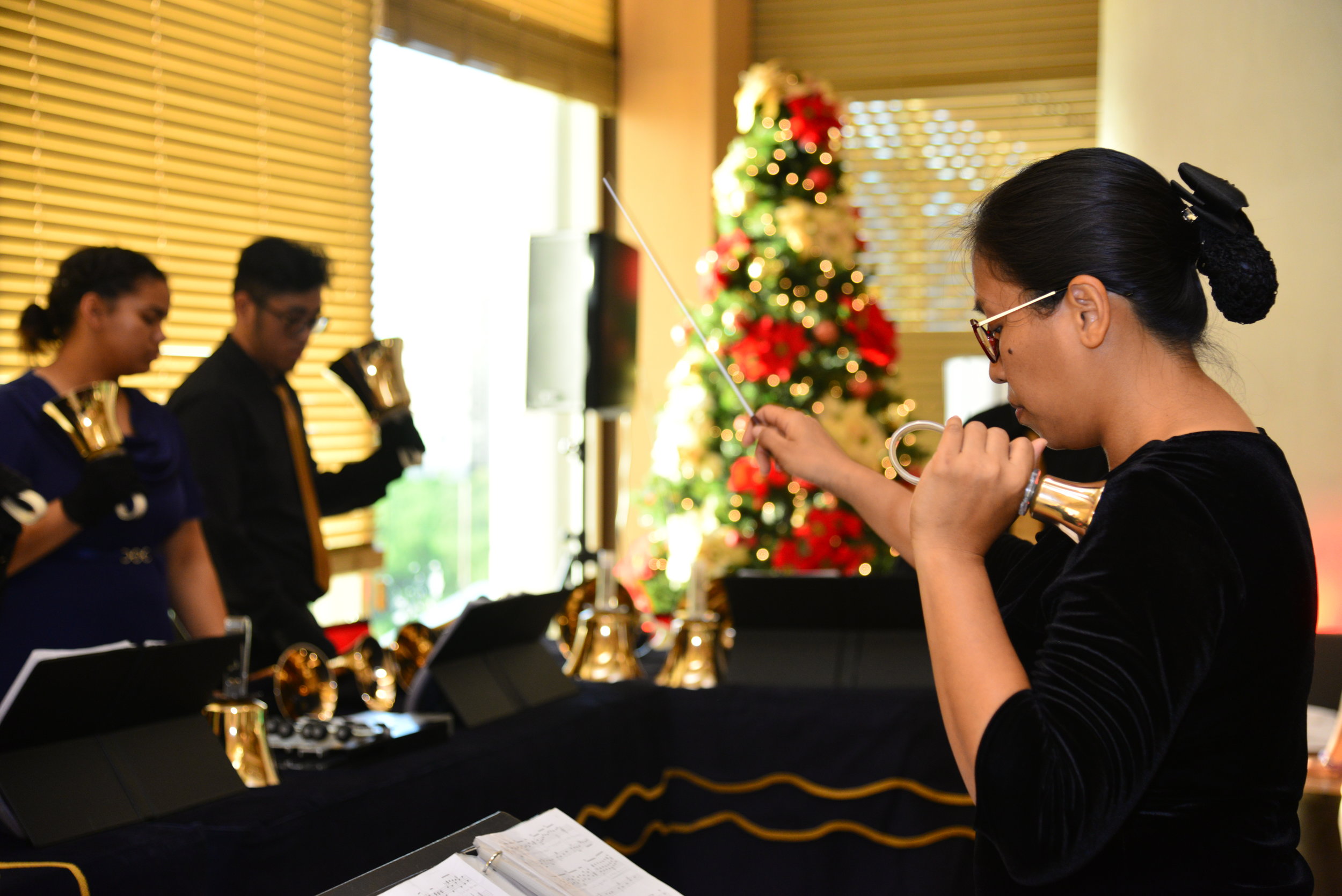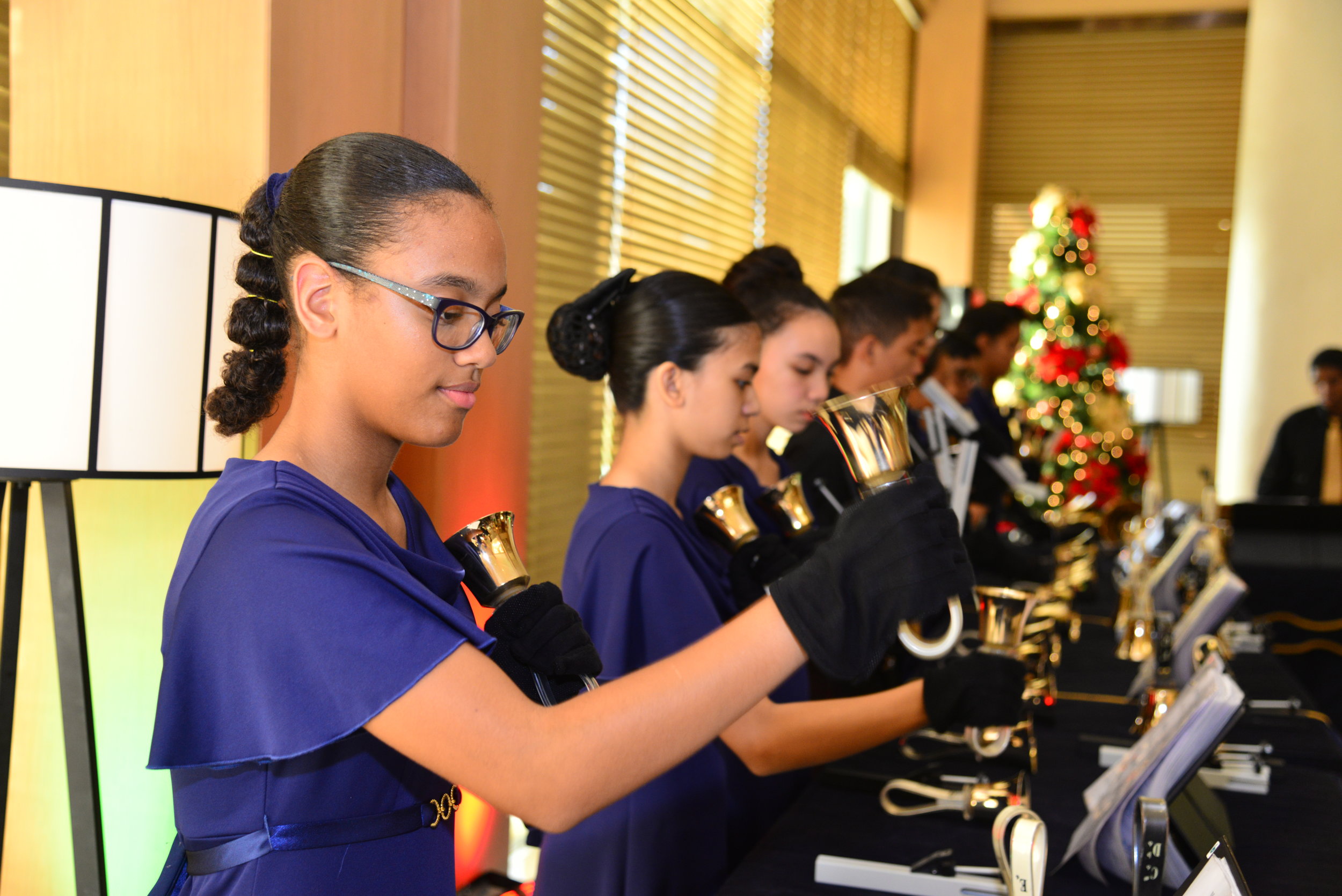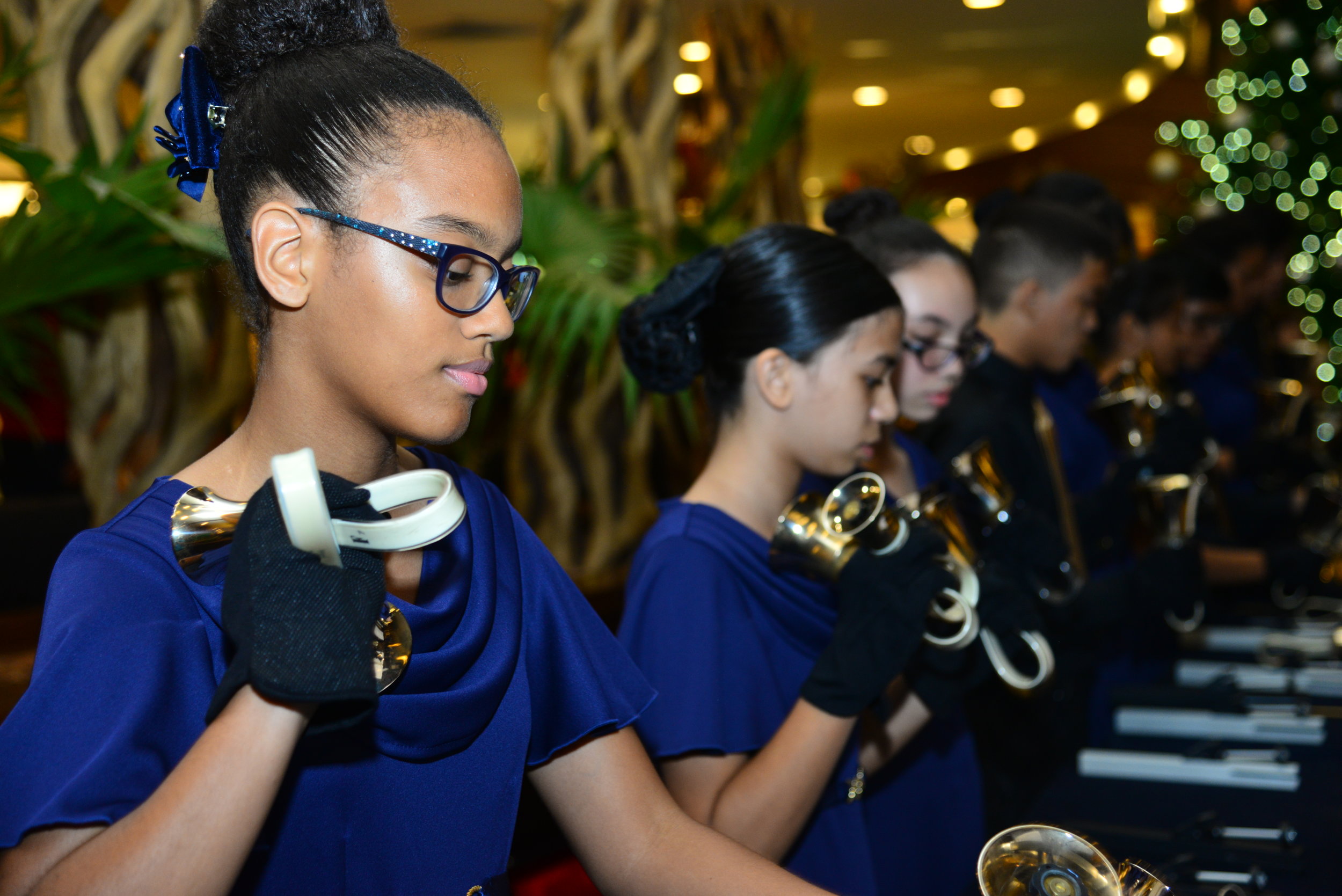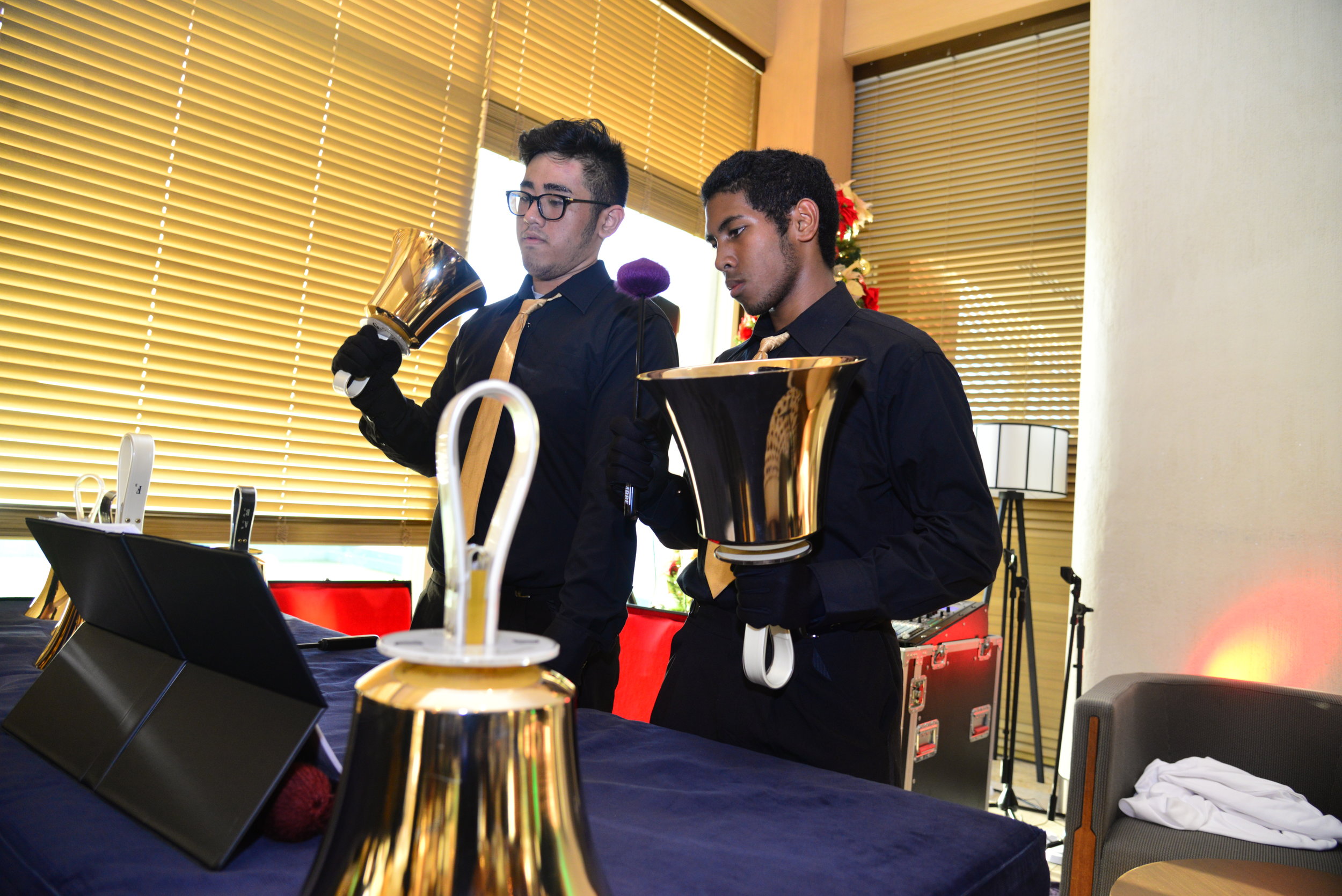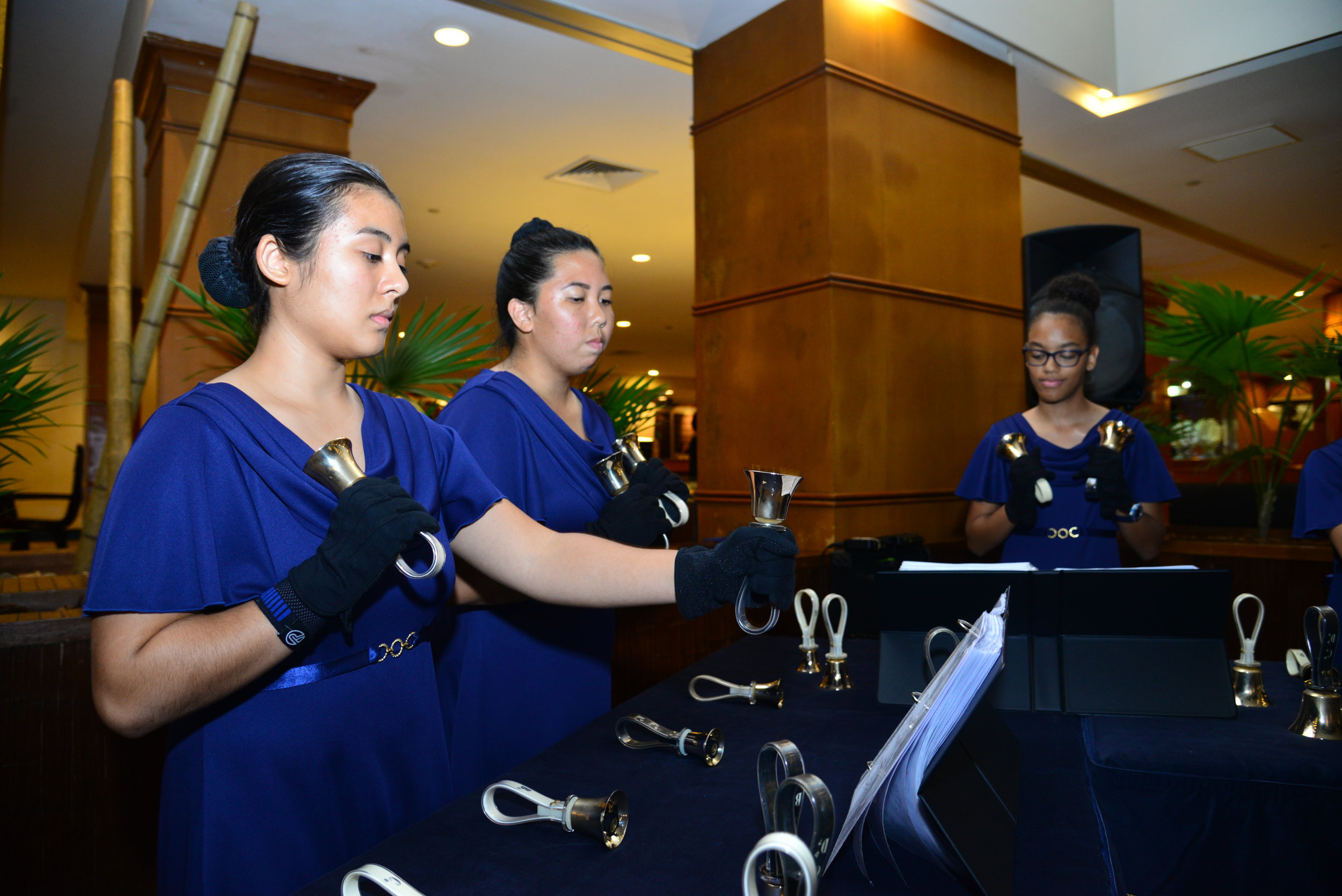 This fun-filled elective has a total of 12 ringers from the upper school. The new ringers are Cody Criostomo, Amaris , Lloyd , Tåsi , Aaliyah , Audrey , Thirsa , and April . The returning bell ringers are Sam , David , Jo Ann , and Darysa . The group also has several experienced tone chime ringers: Cody , Lloyd , Tåsi , and Thirsa .
Great job to these amazing group of students! These dedicated and hard-working students devote hours to practicing everyday in school during elective class time and faithfully showing up to performances all over the island. A special thanks also to all the parents for their support and excellent chauffeuring, and to Fukuda Enterprises for providing transportation. Most of all, a heartfelt appreciation for the conductor, music director, and loving teacher, Mrs. Dela Paz, for all the hard work she puts into making sure the students and the music are one. The GAA Handbell Choir is an amazing group that spreads joy and the Christmas spirit through their excellent music! Everyone is excited to see what is next, now that the Christmas tour is drawing to a close. Please support the handbell choir at their upcoming performances.